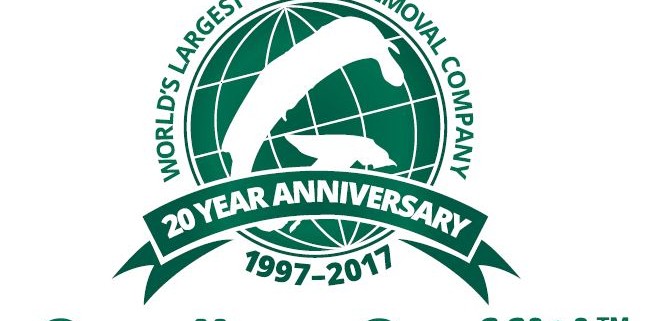 Goodbye Graffiti™ began in 1997 in Vancouver, BC when Perri Domm was asked by his strata council to look into getting the graffiti removed from the building. He quickly discovered that there were no graffiti removal companies in Canada and that no one was offering any kind of system that would keep a building clean once the graffiti had been removed.   It was from this innocuous beginning that Goodbye Graffiti™ Inc. was born. 
Setting his sights on these two distinct problems, "getting it off" and "keeping it off", Perri started out with a power washer, a used truck, and many different paint removal products. After much trial and error, he became acutely aware that there was no single "wonder" formula because graffiti comes in many forms and is on many different surfaces, and he would require a full range of products to facilitate its removal. This is how Perri came up with the idea to produce the GR (Graffiti Removal) Product Line called Graffiti Town Products. This multi-product system would quickly become the only comprehensive graffiti removal system available in the world. 
Goodbye Graffiti™ produces a proprietary line of unique SuperGreen™ graffiti removal products that are capable of removing all types of graffiti from all substrates. In 2002 we developed and introduced a system that allows our Technicians to repair window glass that has been damaged by the rapidly growing problem of vandalism caused by the scratching and etching of graffiti into the glass. This capability has rounded off our product line and positioned Goodbye Graffiti™ with the most multifaceted anti-graffiti arsenal in the world.
With the problem of "getting it off" dealt with, Perri turned his attention to "keeping it off" knowing that this would only be the long-term solution to this growing problem.  The backbone of this mission statement is quick, 100% removal 100% of the time with zero damage to the surface.  This zero tolerance approach, called The Ever-Clean™ Program, is now applied to over hundreds of thousands of buildings and assets across Canada. 
https://goodbyegraffiti.com/wp-content/uploads/2017/10/20-year-logo.jpg
471
647
Goodbye Graffiti
http://goodbyegraffiti.com/wp-content/uploads/2017/10/20-year-logo.jpg
Goodbye Graffiti
2017-10-03 12:51:31
2017-10-03 12:51:31
20 years in business - Where did it all begin?