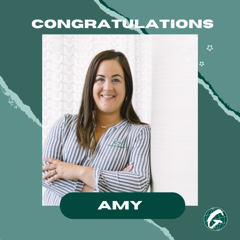 Employee Spotlight – Amy Moscrop
Amy Moscrop has been employed with Goodbye Graffiti Inc since 2005. Amy has worn many hats during her career with GGI, starting as an Administrator 2 for Goodbye Graffiti Vancouver. She witnessed the evolution of our Clickoff system from the time of manually entering service photos to the instant before/after pictures available to our clients today. 
After some time as an Administrator 2, Amy was promoted to G-Man of Vancouver, managing the daily operations of the office. She quickly moved on to work with GGI in a franchise support role. The franchise support role is where Amy would spend many years assisting in the growth of our 14 locations across Canada. 
We spoke with Amy to ask her 
"What is your biggest professional accomplishment so far?"
"I think my biggest professional accomplishment is where I have ended up today. After many years, and starting from the bottom I am now running my own business.  I am so proud to be a part of a team (largely women) who are doing it all!  The support I have received to get to this point has been so important. I look forward to seeing where we go together!"
Amy, we thank you for your many years of service and cannot wait to see you grow with Goodbye Graffiti Surrey & Burnaby!
https://goodbyegraffiti.com/wp-content/uploads/2022/04/amymoscrop.png
240
240
Goodbye Graffiti
https://goodbyegraffiti.com/wp-content/uploads/2022/06/GGI-25th-anniversary-logo-new.png
Goodbye Graffiti
2022-04-06 09:32:00
2022-04-06 09:32:00
Employee Spotlight – Amy Moscrop