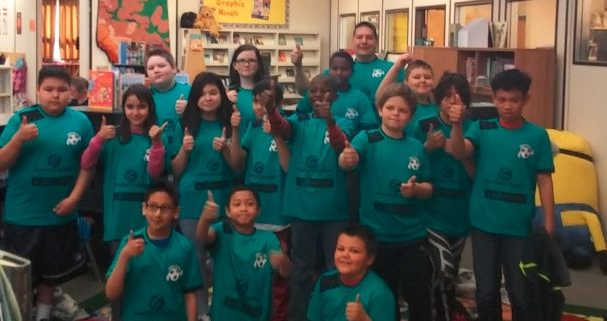 Goodbye Graffiti™ Edmonton's franchise owner, Martin Grantham is proud to announce that he is partnering with Free Footie YEG.  Free Footie's Mission is to "provide vulnerable kids with the opportunity to play in a safe, accessible and inclusive environment at no to cost to them or their families – because when kids are empowered through play, their families, their schools and their communities are empowered as well". 
The Free Footie program ensures that any boy or girl in grades 3-6 who attends school in the areas they serve can play soccer if they want.  Free Footie covers the cost of registration but also includes; shin pads, soccer socks, shorts, a ball and jersey for every player. In addition to fees and equipment, Free Footie ensures games are scheduled right after school in their own communities so transportation does not become a hindrance.
In addition to learning about soccer and improving their skills, the Free Footie program provides a well-needed break from the stressful home lives that many of these children encounter.
Martin is proud and excited to be a part of this wonderful program! and we look forward to seeing the children progress through out the year.
https://goodbyegraffiti.com/wp-content/uploads/2019/05/Edited-2.jpg
351
607
Goodbye Graffiti
https://goodbyegraffiti.com/wp-content/uploads/2017/10/20-year-logo.jpg
Goodbye Graffiti
2019-05-15 10:40:25
2019-05-15 10:40:25
Goodbye Graffiti™ Edmonton and Free Footie!