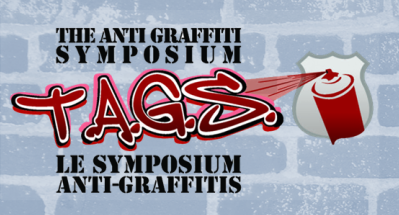 Goodbye Graffiti™ is a proud sponsor the 2016 Anti-Graffiti Symposium held this year in Coquitlam BC.  Tags 2016 is brought to you by the BC Lower Mainland Graffiti Task Force planning team.  The event is comprised of police and civic staff who along with partners like Goodbye Graffiti™ share innovative ideas and success stories. 
Graffiti hurts residents and business owners in many different ways. Areas where graffiti is present show a general increase in crime rates and a subsequent decrease in property values. Furthermore, it fosters social withdrawal and intimidates people from walking in the area. As well, there is less sense of community, decreased use of public spaces, and increased fear amongst residents. For businesses, if people don't feel safe in the area, it can also affect sales by driving potential customers to other areas where they feel more safe and comfortable. 
The clean-up costs are significant. The cost nationally is estimated at $1.4-billion per year. 
Goodbye Graffiti™ is proud to be a part of this event each year across the country.